Embody your project and uncover unexpected and striking dynamics between you and your creation.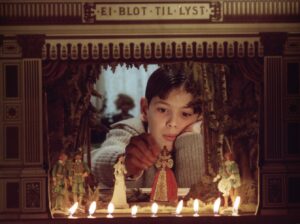 27-29 November 2021 & 22-24 January 2022 in Rotterdam
A two day workshop, followed by a third, optional day.
Workshop language: English and or Dutch, depending on the formation of the group.
Early Bird Registration Deadline: Friday 05 November.
2 days, 190 Euro excl. VAT (21%)
3 days, 240 Euro excl. VAT (21%)
Premise:
Alongside mental and emotional comprehension, the body is an important key to understanding where you are in respect to your project. Whether you are in research phase, feel stuck or look to strengthen and invigorate your work, it is inevitable that when approaching the project in a more embodied way, you receive unfamiliar, out of the ordinary information and ideas.
Group exercises and one-to-one sessions invite you to enter a state of curiosity and not-knowing, and move towards a more complete perception of what is. We explore and uncover what supports and obstructs the creative response and ability. From a place of attention, openness and congruence, new images and ideas arise.
The feedback and reflections of other participants enrich the creative processes profoundly.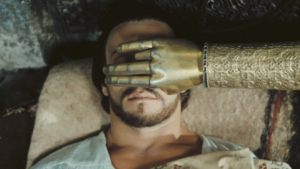 Methods applied:
Insightful Communication: The practice of listening and giving words to thoughts and feelings in a safe space.
Systemic Coaching: Shedding light on the undercurrents of your system. This can be the people involved in your project, or the real or fictious characters of a film, play or book. Themes such as Money, Potential or Health can also be explored.
Bodydrama (Gestalt and Psychodrama): The exploration of inner dynamics and re-enactment of real-life situations, guided by spontaneous dialogue and bodily reactions.
Group Dynamics: Projects are often jointly created. What is the influence we exert on each other? What is the group role you take, and what does it mean for your project and creative freedom.
Bodywork: Increase body awareness, use breath, sound and movement to explore deeper feelings and sensations. Experience congruence between thinking, feeling and action. Become more fully and creatively alive.
Character Styles: Learn about people's mental, emotional and physical coping mechanisms, and discover more about your own.
Dreamwork (Embodied Imagination): Marvel at the intelligence and subtlety of dreams and its potential to spark your creativity.
The different methods intersect, underscore and strengthen one another. The years of training and practice taught me to listen into situations and find an appropriate approach to questions and needs. This is backed up by near 20 years of study and work in the international film domain.
Registration:
Each workshop is open for a maximum of six participants. In the situation trainer and participant have not met earlier, a brief online intake is requested. 
Cost:
Workshop 27-29 November 2021
Early Bird Registration Deadline: Friday 05 November 2021
Two days, 190 Euro excl. VAT (21%)
Three days, 240 Euro excl. VAT (21%)
Registration after 05 November 2021
Two days, 225 Euro excl. VAT (21%)
Three days, 275 Euro excl.VAT (21%)
Workshop 22-24 January 2022
Early Bird Registration Deadline: Monday 03 January 2022
Same prices as above.
For participants from abroad other VAT rules may be applicable. Get in touch for more information. 
Location is Rotterdam. The apartment is situated close to the city center, furnished for the workshop and homestay for a maximum of 2 participants in need of accommodation. Accommodation cost during the workshop is 30 Euro per night.
Payment is requested prior to the start of the workshop. For participants with low-income a reduced workshop price is possible.
Schedule: 
Saturday 10:00 – 21:00 hour
Sunday    10:00 – 19:00 hour
Monday   10:00 – 19:00 hour
Participation on Monday is optional and centred on integration and finetuning  experiences and information.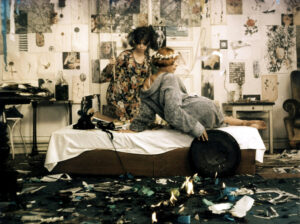 Word from previous participants*:
"A positive space developed between me as filmmaker and my project. In this space I can use my experience to let the story, character and structure arise and unfold. The workshop sessions are a voyage of discovery in my own development, as person and maker, and an enrichment and deepening of my project."
"I have come to understand how the sessions, this way of working, leads to a strengthening of the idiosyncrasy of creatives."
"One of the most intense and meaningful journeys I have experienced. Everything Rik applied (variety of methodologies, therapeutic insight) helped me to answer my questions and to understand better my project. I learned to embody my project (and that of others). I got to focus on the core, the essence, that what is essential for me. All this purified and sharpened the creative process."
"It feels like an important extra layer of the research. It gets more concrete and less conceptual."
"The workshop not only gave me a fresh approach to my creative process, also the writing is easier now: The story and characters are more tangible, allowing me to play more with them and the plot."
"It felt my film trajectory was stranded. The blockage came about because I had the feeling that I was no longer honest with my cinematography. Thank you for opening up the channels. I have the feeling that this is exactly what I've been waiting for, for years,  and that it will bring me closer to myself and to the world (read: my audience)."
* Extensive references available on request.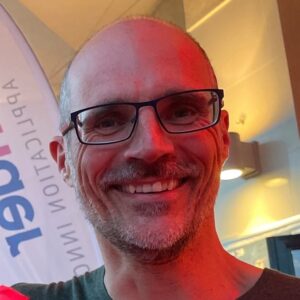 Trainer: Rik Vermeulen
Since the early nineties I lived on and off in The Netherlands, Sweden and Eastern Europe. I attended Higher Technical Education, three Universities (Art and Culture; Film and TV) and Bodymind Opleidingen. I obtained a Master's degree in film studies and graduated in Integrated Psychotherapy.
I worked at Dutch and Greek greenhouses, Stockholm's amusement park, and companies fabricating transformer housings and telephone switchboards. I produced short films, assisted with the production of feature films, volunteered at festivals around Europe, served on selection committees incl. the Dutch Film Fund, and performed managing and artistic functions for the international film festivals in Rotterdam, Cluj Napoca, Leeuwarden and Warsaw.
I climbed ladders, pioneered, followed and led, and witnessed project outcomes that made me despair and cry of joy.
Today I run a private practice in Integrated Psychotherapy and am Educational Therapist at Bodymind Opleidingen. It is with Waking Up To Imagination that I offer workshops for professional creatives.
For me the one challenge is to live a life autonomous, authentic and in connection. Having access to my creative and imaginative capabilities is at the heart of this quest. In workshop sessions curiosity and wonder guide me. When truthfulness, craftmanship and mystery meet we enter the space where imagination thrives.