Before we start a session we reflect first about the question or motive you have to participate. I explain the methods and conditions, and when agreed, we decide upon a setting, time and fee.
A session can be two hours long or continue for several days in a row. The language spoken is Dutch or English. Here below you find a short description of a couple of workshops given. Feel free to contact me at any given time for more information at info@wakinguptoimagination.nl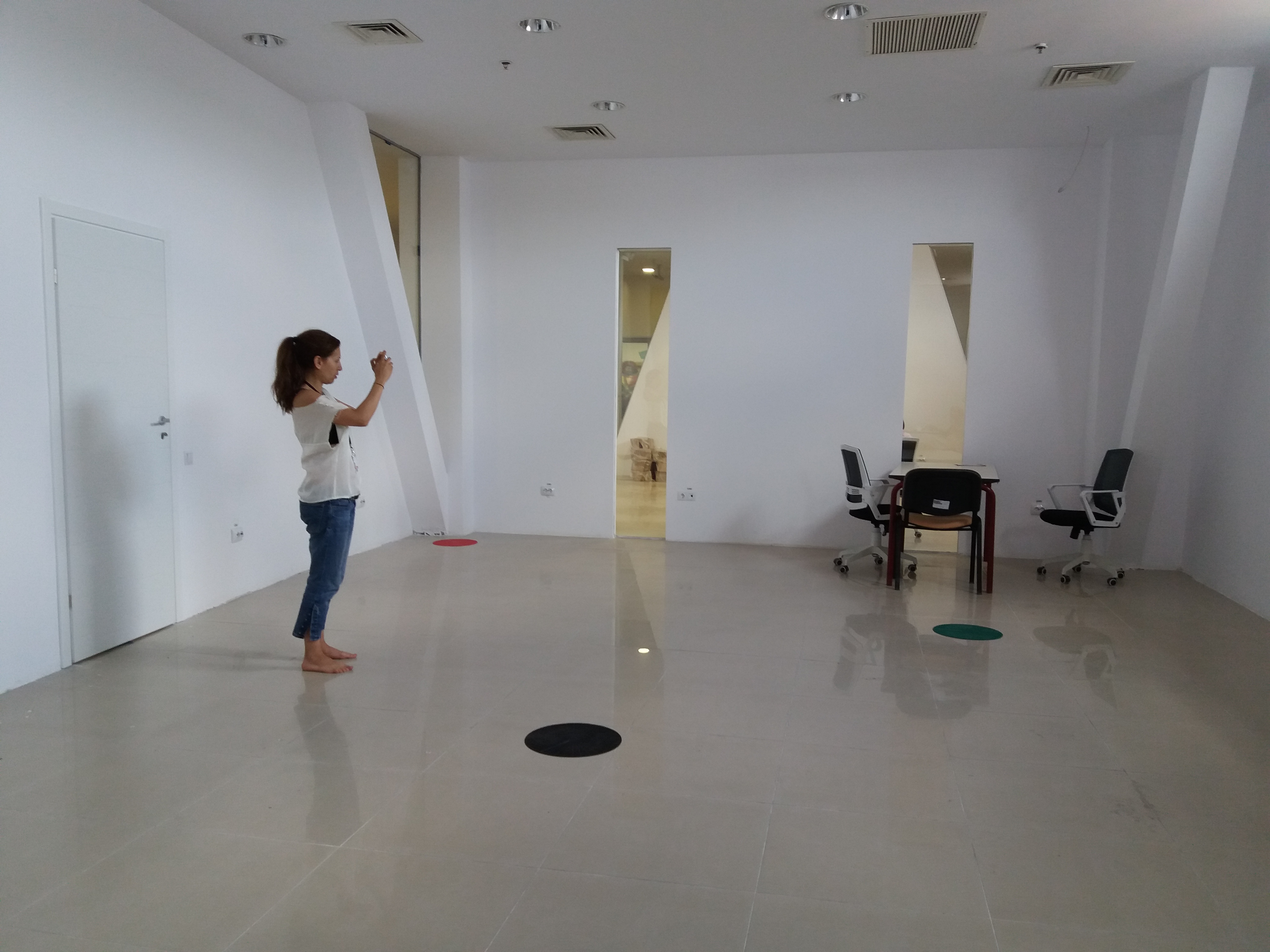 Pictured above is Romanian film- and theatre director Iulia Rugina, photographing the final setup of the Tailor Made session. The location is Cluj-Napoca in Romania. In the Systemic Coaching session she investigated the emotions and physical sensations of the main protagonist of her theatre play NEVERLAND, at different stages of her life. The session was observed by a third person, sharing her felt experiences afterwards. The play premiered in Bucharest, Autumn 2018.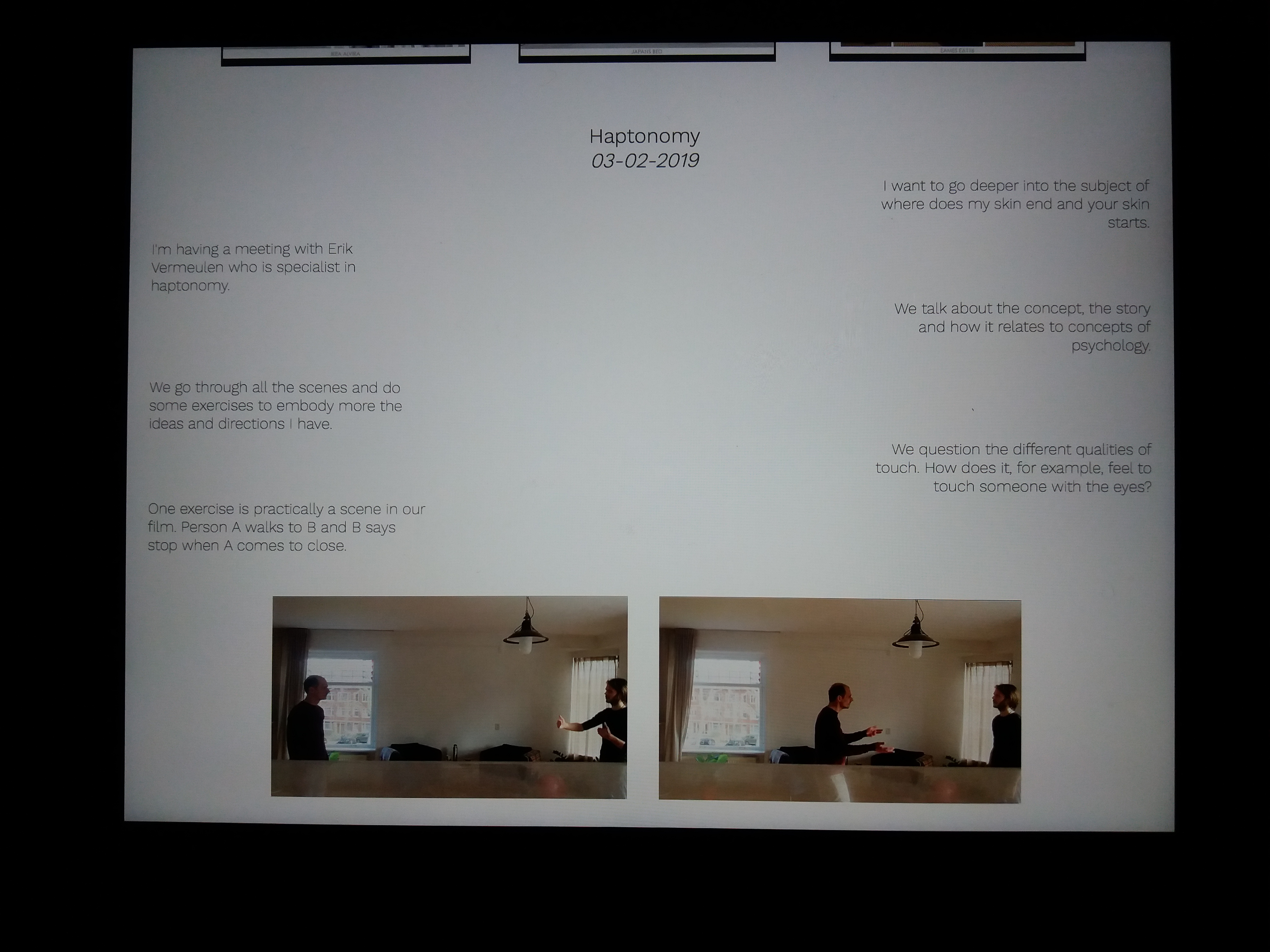 Early 2019 I met several times with Dutch director Robin Coops preparing the shooting of his graduation film TOUCH (Master of Film – Dutch Film Academy). We ran through various sequences and explored body language, movement and dialogue. He concluded that our work felt like an important extra layer of the research, as TOUCH became more concrete and less conceptual. More on the project you can find here, or read the picture note above. The film premieres at the International Film Festival Rotterdam 2020. One rectification: I am not a specialist in haptonomy, even though there is overlap with my profession. Instead I run a practice in Integrated Psychiatry, also known as Body Psychotherapy or Energetic Integration.
August 2019 I met with a film director in Berlin to explore the imagery and characters of the fiction feature script she had been working on. We setup a system constellation of all the characters and ran, on her request, through the 17 stages of Joseph Campbell's Monomyth. In her evaluation she concluded that, 'the workshop not only gave me a fresh approach to my creative process, it also feels as if the writing process is easier now. The workshop helped me to connect with the project in a stronger way, as if now the story and characters are tangible, allowing me to play more with the characters within the plot. The guidance was highly professional and solid and it provided me the feeling of safety. The explanation and exercises were very clear, together with the balance of it. And when unclear, it was alright to ask the same question over and over again when needed, which is great and empowering'